Lafourche Parish Sheriff Craig Webre announced the arrest of Juanches Shelby, 39, of Cut Off on Thursday, September 27, 2018.
On Thursday, narcotics agents made contact with Shelby due to an outstanding warrant for Distribution of Methamphetamine, and he was taken into custody. Agents then executed a search warrant at Shelby's Cut Off residence. During the search, agents located a variety of illegal narcotics, most of which was packaged in a manner commonly associated with the individual sale of narcotics. Agents also located a large sum of money in the pockets of several items of clothing, as well as multiple cell phones. When questioned, Shelby admitted that the drugs belonged to him.
Shelby was booked into the Lafourche Parish Detention Center in Thibodaux on the outstanding warrant for Distribution of Methamphetamine. He was additionally charged with Possession with Intent to Distribute Methamphetamine, Heroin, and Crack Cocaine, as well as Possession of Marijuana, Tramadol, Hydrocodone, and Drug Paraphernalia. His bond is set at $135,800, but he is also being held for Louisiana Probation and Parole due to a parole violation.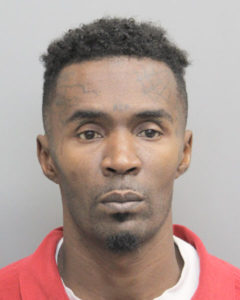 Agents Find Variety of Narcotics Following Drug Dealer's Arrest