Lafourche Parish Sheriff Craig Webre announced the arrest of a Galliano man and woman for numerous drug charges. Agents arrested Mark Williams, 49, and Wanda Plaisance, 49, on May 21, 2019.
In April 2019, both detectives and narcotics agents had obtained search warrants for Williams' residence in separate investigations. Williams was suspected to be a mid-level drug dealer, and detectives were investigating his involvement in printing counterfeit money. On April 26, 2019, agents and detectives searched Williams' home and discovered a variety of suspected illegal narcotics as well as evidence of possible counterfeit activity. Williams was not present at the time of the search, but Plaisance was. At that time, she was arrested for Possession of Methamphetamine, a Schedule II Controlled Dangerous Substance, a Legend Drug, and Drug Paraphernalia, all of which were found in her immediate possession. She was released after posting $5,000 bail.
Following the search, agents obtained warrants for both Plaisance and Williams for additional charges stemming from the search. Warrants were obtained for both for Possession with the Intent to Distribute Heroin, Marijuana, Suboxone, and Clonazepam, as well as Possession of LSD. Additionally, agents obtained warrants for Williams for Possession with Intent to Distribute Methamphetamine, Possession of a Legend Drug, and Possession of Drug Paraphernalia.  Meanwhile, the evidence in the counterfeit case was sent to the Louisiana State Police Crime Lab in Baton Rouge for processing, and that investigation is ongoing.
On Tuesday, May 21, narcotics agents located Williams and Plaisance while they were traveling in the Galliano area. During a search of the vehicle, agents located suspected methamphetamine, LSD, MDMA, marijuana, drug paraphernalia, and a firearm.
Williams and Plaisance were taken into custody and booked into the Lafourche Parish Correctional Complex in Thibodaux on the aforementioned warrants as well as new charges from the traffic stop. Those included one count each of Possession of Methamphetamine, LSD, MDMA, Marijuana, and Drug Paraphernalia. Plaisance's total bail is set at $40,800. Williams was additionally charged with Illegal Carrying of a Weapon in the Presence of a Controlled Dangerous Substance and improper vehicle lighting, and his bail is set at $58,500.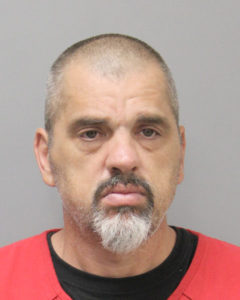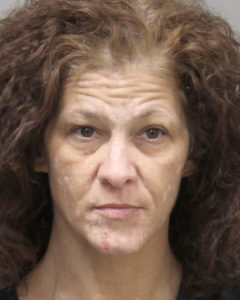 Galliano Man and Woman Arrested on Numerous Drug Charges