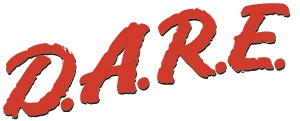 The D.A.R.E. Program in Lafourche Parish began in 1990. The program has grown and developed to include K-5th grade visitation lessons as well as an 8th grade middle school component. The D.A.R.E. Program is taught in more than 30 public and private elementary and middle schools in Lafourche Parish. Certified D.A.R.E. officers teach the program reaching over 12,000 students annually.
Because we care.
Kids today grow up in a complex and confusing world. Through television, internet, movies, music, and peers, our kids are exposed to drugs at a very early age. They're our kids…our future. And we want their futures to be bright, secure, healthy and safe.
That's why we care. That's why there is D.A.R.E.
D.A.R.E. teaches our children–from kindergarten through middle school–not just to refuse drugs, but how to do it.
The solution is education. D.A.R.E. gives our children the tools they need to resist drugs and make the right choices. D.A.R.E. sends a highly-trained police officer into classrooms to teach students how to refuse drugs and alcohol.
By getting the message from a street-wise law enforcement officer–one who's been out there and knows how drugs and alcohol can destroy lives–kids take the message seriously.
The New D.A.R.E. Difference
The new D.A.R.E. curriculum incorporates innovative prevention science and research-based strategies designed to improve student skills and outcomes. D.A.R.E. offers interventions during critical years of a student's education: K-2nd, 3rd–4th, 5th, and 8th grades. Only New D.A.R.E.:
Offers a science-based education based on principles of prevention
Utilizes active learning
Targets communication and refusal skills
Teaches decision-making skills throughout lessons
Promotes accurate normative beliefs
Supports positive peer influence
Promotes high self-efficacy
Creates a working knowledge of risk
Develops healthy attitudes
Uses specially trained officers
Is a community-based program
Meets National Health Education Standards
Because it works.
The new D.A.R.E. curriculum integrates the latest in science and research-based strategies into the world's largest and most effective educational delivery network…D.A.R.E. New D.A.R.E. is highly interactive, using small group discussions and role-playing of real-life situations kids face constantly – the temptation and peer pressure to use tobacco, alcohol, and drugs.
Rigorous scientific evaluation has documented that kids who complete the New D.A.R.E. program have improved decision-making skills, view drug use as unacceptable, and possess a significantly decreased likelihood of ever using drugs.
Having a D.A.R.E. officer teaching in the classroom is an investment that pays dividends every day – in healthy kids…healthy communities… and a healthy world. Under the D.A.R.E. Officer Program, trained peace officers work with educators to support safe schools and healthy students.
For more information on the LPSO D.A.R.E. Program, contact Lt. Nolan Smith at nolan-smith@lpso.net or by calling (985) 387-4480.