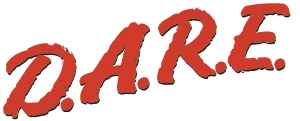 The D.A.R.E. Program in Lafourche Parish began in 1990. The program has grown and developed to include K-5th grade visitation lessons as well as an 8th grade middle school component. The D.A.R.E. Program is taught in more than 30 public and private elementary and middle schools in Lafourche Parish. Certified D.A.R.E. officers teach the program reaching over 12,000 students annually.
From kids… through kids… to kids
The D.A.R.E. "keepin' it REAL" curriculum represents over 20 years of research by the Drug Resistance Strategies Project (DRS) about why our youth use drugs. Out of this research a middle school substance abuse prevention program, keepin' it REAL, was developed collaboratively by Penn State University, Arizona State University, D.A.R.E. America, and schools around the country. Grounded in cultural norms, the program teaches youth how to live drug-free lives confidently, drawing on the strengths of the students, their families and communities.
The acronym "REAL" is the central message of the curriculum and teaches youth four ways to refuse drug offers — "Refuse, Explain, Avoid, and Leave."  These strategies help youth stay away from drugs by preparing them to act decisively and responsibly in difficult situations. The curriculum teaches students how to resist drugs offers by presenting practical strategies that are easy for them to remember and use.
Philosophy
The interactive keepin' it REAL curriculum is based on prevention theory and practice. The research originally begun in the late 1980s, grew from the need to understand the adolescent perspective on drugs, drug offers, risk assessment and decision making. Our "from kids through kids to kids" approach started with this research about how students make healthy decisions and communicate clearly and effectively. Stories from thousands of youth were collected and transformed into a multimedia, multicultural prevention program, keepin' it REAL. The curriculum provides students with effective ways to make decisions and refuse drugs—straight from other teens.
Curriculum
The curriculum consists of lessons aimed at teaching students resistance skills, risk assessment, decision making, social support and conflict resolution while targeting drug norms and attitudes. Each lesson is designed to promote interaction between students and instructors.  Engaging activities are included to involve students in their own learning. Through sharing their own stories, practicing decision making and role-playing the REAL resistance strategies, students gain mastery of new skills. The core of the program is the REAL strategies for resisting drug offers: Refuse, Explain, Avoid, and Leave. By highlighting these four strategies, the program helps students learn effective decision making and communication skills which helps them resist the temptation to use drugs.
Lessons
The keepin' it REAL lessons incorporate personal stories and language that youth find familiar. The lessons teach risk assessment, decision making, communication, and life skills including the REAL strategies. The lessons are designed to promote interaction among the students as well as between the students and the instructor. Engaging activities are included to allow students to practice the REAL resistance strategies incorporating sound decision-making skills.
The keepin' it REAL lessons include a variety of teaching modalities aimed at encouraging active student participation such as cooperative learning group activities, questions to promote higher-level thinking, roleplaying, and think/pair/share discussion. The students' performance on the homework assignments allows instructors to assess how well they are grasping the skills and knowledge taught in class.
For more information on the LPSO D.A.R.E. Program, contact Lieutenant Jennifer Knight at jennifer-knight@lpso.net.